Saying the Lord is my Shepherd implies that I am a sheep…
I don't want to be a sheep.  They are weak, dumb, and helpless.  Whereas, I am a strong, smart, independent creature, right?  Or am I?
I work hard and pay my own way in this world.  I shield those in my care from many dangers.  But if the sun varies in its intensity by a small fraction of its current strength,  myself and everyone in my care would die along with the rest of the creatures on Earth.  I will admit; I don't have any control over that.
If the moon's orbit changed and it were suddenly much closer to us, the earth would be inundated with apocalyptic global floods multiple times per day.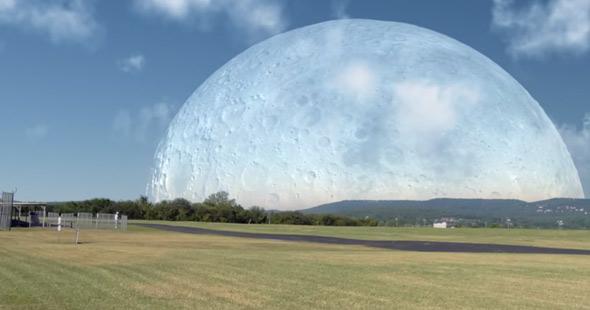 Ummm… okay, I can't keep the moon in its correct orbit either.
If anything happened to the magnetic field surrounding the earth, we would lose our atmosphere and all die.  If just one contagious disease cannot be contained, we could all die.  If mankind's immune systems stop working we will all die.  If, if, if…
Any of these things could happen.  What has kept our planet and mankind functioning for as long as they have?  It wasn't me, and it wasn't you.  Could it be someone looking out for us, like a Shepherd?
Do you think some of the sheep in the pasture think they are strong and smart and independent.  They protect their lambs from bigger sheep, they are smart enough to bend their neck down to eat the grass, and they don't rely on any of the other sheep for anything, right?  Maybe a few of them even follow their dreams and try to fly.  But, if they venture into the woods it is only a matter of time until they are devoured.
I think of this world as mankind's pasture, in a way.  Sure, some of us are very competent.  We work hard and keep our lambs safe and we travel all around our beautiful pasture doing great things and thinking great thoughts.  Some of us have even ventured into the woods for a minute and lived to tell about it.
Not one of us, though, can keep us safe from solar storms.  We can't keep the Earth from tilting off its axis or from falling out of its orbit around the sun.  We can't keep moon sized meteors from wiping out our world.  We can't make the rain start when we are thirsty or stop when we are drowning.  We are as dependent as it is possible to be.
We are so much more than sheep–compared to sheep–but not compared to God.  Like a little lamb in the woods with a thousand mutton-loving carnivores ready to pounce, we are helpless without Our Shepherd.
A.J.